Directors
The Board of Directors is responsible for the overall direction of the Company, and governs GoldQuest's activities through a series of committees. The board consists of a majority of independent, non-executive directors, and non-executive directors also form a majority of all committees. GoldQuest's board consists of a blend of financial and technical expertise, with members from Canada, Dominican Republic and Switzerland.
Corporate Governance Committee Members:
(1) Audit Committee, (2) Compensation & Nominating Committee) and (3) Technical Committee
Bill Fisher, Chairman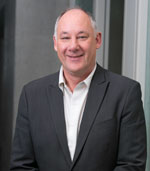 Position: Chairman (3)
Bill Fisher graduated in UK as a geologist in 1979. He has extensive industry experience including a number of residential posts in Africa, Australia, Europe and Canada in both exploration and mining positions. Under his leadership, Karmin Exploration discovered the Aripuanã base metal massive sulphide deposits in Brazil. From 1997 to 2001 Mr. Fisher was Vice President, Exploration for Boliden AB, a major European mining and smelting company where he was responsible for thirty five projects in nine countries. From 2001 to 2008 Mr. Fisher led GlobeStar Mining Corp. from an exploration company to an emerging precious and base metal producer in the Dominican Republic, developing and operating the Cerro de Maimon copper/gold mine until it was sold to Perilya for $186 million. Mr. Fisher was also Chairman of Aurelian Resources which was sold to Kinross Gold in 2008 for $1.2 Billion after the discovery of the Fruta del Norte gold deposit in Ecuador. Mr. Fisher currently serves as an independent director of Horizonte Minerals (AIM: HZM), and Treasury Metals (TSX: TML) and the London(UK) based Andiamo Exploration and RAME Energy (LSE:RAME).
Julio Espaillat, Director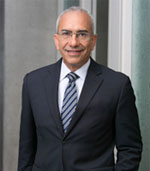 Position: Director (3)
Mr. Espaillat has over 25 years of experience in the mining industry. From 2000 to 2011, Mr. Espaillat served as Vice President of Exploration at GlobeStar Mining Corporation, where he was responsible for all technical and financial administration of the company's properties in the Dominican Republic, including the acquisition, development and construction of the Cerro de Maimón massive sulphide deposit, where production commenced in October 2008.
Prior to GlobeStar, Mr. Espaillat spent 12 years at Falconbridge Limited in various roles in the Dominican Republic and Timmins, Ontario. Prior to leaving Falconbridge, he was Senior Geologist in charge of exploration activities in the Dominican Republic.
Mr. Espaillat received his degree in Mining Engineering from Pontificia Universidad Católica Madre y Maestra, Santiago, Dominican Republic, in 1978. In 1982 Mr. Espaillat completed a degree in Mining Geology ( Economic Geology) Magna Cum Laude, at the University of Wales, Cardiff, UK. More recently he received a Master Degree in Financial Management from the Universidad Tecnológica del Cibao , La Vega, Dominican Republic in 1999, and a Post Graduate Degree in Environmental Economics, Universidad de Chile -- Global Development in 2000.
He has also served as a Professor of Geology at the Pontificia Universidad Católica Madre y Maestra, Dominican Republic from 1981 to 1988.
Patrick Michaels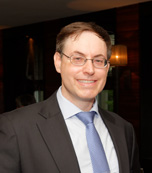 Position: Director (1)(2)
Patrick Michaels is Executive Vice President of Precious Capital AG and a portfolio manager with Asty Capital AG and Zuri-Invest AG in Zurich, Switzerland. Mr. Michaels has been involved in numerous financings of gold mines in North America and is a well-respected financial adviser and fund manager throughout Europe. Mr. Michaels has extensive experience in the fields of mining finance, fund management and asset allocation. Mr. Michaels has a background in law and economics, and did his training in the areas of private banking and investment research at UBS in Zurich. Additionally, he attended post-graduate courses at the Colorado School of Mines in Denver, Colorado. Mr. Michaels also serves on the audit committee of Romarco Minerals Inc.
Florian Siegfried
Position: Director (1)(2)
Florian Siegfried heads the precious metals and mining investments at AgaNola Ltd., an asset management boutique based in Switzerland. Previously Florian Siegfried was the Chief Executive Officer ("CEO") of Precious Capital AG, a Zurich-based fund specializing in global mining investments. Prior to this Mr. Siegfried was CEO of shaPE Capital Ltd., a SIX Swiss Exchange-listed private equity company which was founded by Bank Julius Baer & Co. Ltd. and where he was instrumental in raising more than CHF 50 million in equity capital. Mr. Siegfried holds a masters degree in finance and economics from the University of Zurich.
Frank Balint
Position: Director (1)(2)(3)
Frank Balint is a seasoned mining executive with over 35 years of broad ranging experience in the mining industry. Mr. Balint has been involved in all aspects of the mining life cycle from exploration, discovery, delineation and estimation of reserves, feasibility, financing, acquisition, development and closure. Mr. Balint possesses strong technical skills backed up by solid financial experience that has resulted in a strong exploration and acquisition track record. As a senior member of the executive team at Inmet for nearly 20 years, he has had significant involvement with shaping, communicating, winning board support and executing a successful corporate strategy that saw Inmet grow from a market cap of less than $200 million to over $5 billion when it was purchased by First Quantum in March of 2013. Mr. Balint was also a former director of Wolfden Resources Inc., a TSX listed company which was sold to Zinifex in 2007 for $363 million. Mr. Balint is a licensed professional geologist (P. Geo) in Ontario, British Columbia and NWT.